Have you ever read a book and wondered what the characters looked like?  Sure, it's easy when you read a biography.  But when it's fiction?  You can sometimes get a hint of what a character looks like, but you never know 100% if what is in your mind's eye matches what is in the author's.
That's what this page is for.  For me, Rhys, Jason, and their compatriots from the Migration series have a very specific look.  And here is what they look like, in my head.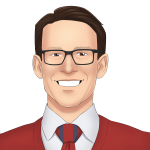 Dr. Rhys Tambor.
Rhys is a doctor of environmental sciences, and works for the State of Oregon.  Or at least he did until the terrorist attacks in Europe.  He's Welsh by background and is slightly more timid than his husband.  Jason calls him a brainiac, and he lives up to it.  He's more cerebral but is learning to grab what he can out of life.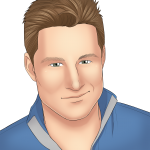 Jason Frost-Tambor.
Jason is the son of Donna and Mike Frost, and grew up as a free spirit. His carefree attitude balances his husband's quite well. Jason is at home on the stage, or working a gallery opening for friends – as long as he can stay balanced.  Due to ear infections when he was a kid, he's prone to being a klutz, or as Rhys describes him, "Like a fish trying to ride a bicycle."  Jason is quite passionate in his beliefs, and is more likely to try and lighten the mood rather than bring it down.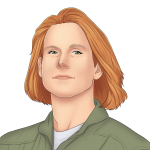 Captain Tambra Franks.
Tambra Franks, like Rhys, grew up in a military family.  Her father taught her to fly at a young age, and flying is her passion.  She got put in charge of Rhys and Jason's security in Migration: Beginnings, and has stayed on as Rhys and Jason moved off-world to their new homeworld of Terra.  Tambra is bisexual, and has a subtle sense of humor that she hides most of the time, but it comes through when not around Military brass.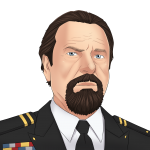 General John Landingham.
General Landingham is a no-nonsense leader in the Air Force.  He's one to buck authority when the need arises, and is there to protect Rhys and Jason when the need arises.  He has a bit of a crush on Dr. Ingred von Schoor.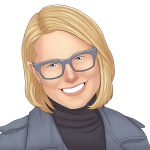 Dr. Ingrid von Schoor.
Ingrid is one of the scientists on the Migration project.  She is highly intellectual, but has a playfulness that comes through when it comes to General Landingham.  She migrated to Terra soon after Rhys and Jason did, and urges the General to come settle down with her on her new homeworld.